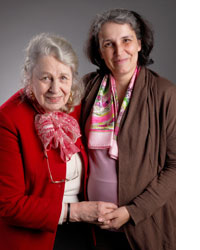 For more than 35 years, Marie Vicaï has devoted her life to the passage of time.
In her shop in the Louvre des Antiquaires, she presents an extraordinary collection of clocks restored with the greatest care: "When I buy a clock, it's a dead, broken object. We put it back together and when it ticks again, it's extraordinary, like a heart that starts beating again. A clock is a living object, the soul of a house ".
Passionate and fascinating, she fervently describes her clocks, rare and powerful objects. In gilded bronze, marble, glass, enamel, malachite or tortoiseshell, her pieces develop unique and wonderful universes: milkmaid, illusionist and rewinder, negro pendulum, genre scene, exotic animals and flowers. Real works of art, refined and delicate.